Selective process
The graduate candidate of the Faculty of Medicine of Ribeirão Preto should establish a previous contact with the program of interest in order to define the research plan and guideline. To do this, you should consult with the Program the research lines of the Postgraduate Program of your interest and then contact the responsible teachers to verify the possibility of orientation. Entries will be made at the Program Secretariat, within the period established by the Postgraduate Committee of FMRP.
We also remind that proof of English proficiency must be made before the selection exam (see information below), as it is an eliminatory requirement. Foreigners, must also prove proficiency in Portuguese, attested by CELPE-BRAS (http://celpebras.inep.gov.br/inscricao/), awarded by the MEC (Ministry of Education and Culture) and recognized by the Postgraduate Commission Or according to "RULES OF THE POST-GRADUATE COMMITTEE OF THE RIBEIRÃO PRETO-USP FACULTY OF MEDICINE"
In this Faculty, the master's degree must be realized in a maximum of 3 years and the doctorate in a maximum of 4 years. The courses are free.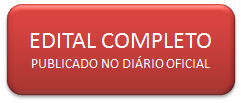 INSCRIPTION
Registration will be done in TWO STAGES, the first one referring to the personal documents and project and the second referring to the documented curriculum vitae. Therefore, before starting the enrollment in the link, please provide the documents as follows:
Master

– Registration Application (fill in, sign, scan and save pdf file)
– Detailed recommendation of the probable supervisor (scan and save in pdf file)
– Declaration of acceptance (fill in, sign, scan and save in pdf)
– Diploma of Graduation (front and back) or Attestation of Completion (obligatorily, day, month and year of completion and graduation of degree), (scan and save in a single pdf file)
– Graduate School History (scan and save in a single pdf file)
– Birth or Marriage Certificate (scan and save in a single pdf file)
– Identity Card (Professional Registries and CNH will not be accepted), Electoral Title, CIC / CPF and Military Document (scan and save in a single pdf file)
– Receipt of payment of registration fee in the amount of R $ 150,00 (click here to generate the ticket), (scan the voucher and save in pdf file)
– Copy of the RNE (National Registry for Foreigners) or RNE Protocol (MANDATORY), (scan and save in a single pdf file)
– Certificate of accredited Medical Residency and / or holders of Specialist Degree granted by the Brazilian Federation of Gynecology and Obstetrics for the option Tocoginecologia (scan the certificate double-sided and saved in a single pdf file)
– Proof of Proficiency in English (according to TEAP, TOEFL, ALLUMINI, IELTS and CAMBRIDGE exams, considering a mark of 60% or better), (scan and save in a single pdf file)
– Proof of Proficiency in Portuguese for foreigners (according to CELPE-BRAS exam, considering use of 60% or better of the maximum mark), (scan and save in a single pdf file)
– Research Project (save in pdf file)
– Proof of approval of the Research Project by the Research Commission of the Department of Gynecology and Obstetrics (save in pdf file)
– Proof of the Brazil Platform regarding the submission of the Project to the Research Ethics Committee of the HCFMRP (save in pdf file)

– Curriculum Vitae with vouchers (Click here)

PhD

– Registration Application (fill in, sign, scan and save in pdf file)
– Detailed recommendation of the probable supervisor (scan and save in pdf file)
– Declaration of acceptance (fill in, sign, scan and save in pdf file)
– Diploma of Graduation (front and back) or Attestation of Completion (obligatorily, day, month and year of completion and graduation of degree), (scan and save in a single pdf file)
– Undergraduate School History (scan and save in a single pdf file)
– Diploma and School History of the Master (scan and save in a single pdf file)
– Birth or Marriage Certificate (scan and save in a single pdf file)
– Identity Card (Professional Registries and CNH will not be accepted), Electoral Title, CIC / CPF and Military Document (scan and save in a single pdf file)
– Receipt of payment of registration fee in the amount of R $ 150,00 (click to generate the ticket), (scan the voucher and save in pdf file)
– Copy of RNE (National Registry for Foreigners) or RNE Protocol (MANDATORY), (scan and save in a single pdf file)
– Certificate of accredited Medical Residency and / or holders of Specialist Degree granted by the Brazilian Federation of Gynecology and Obstetrics for the option Tocoginecologia (scan the certificate double-sided and saved in a single pdf file)
– Proof of Proficiency in English (according to TEAP, TOEFL, ALLUMINI, IELTS and CAMBRIDGE exams, with a mark of 70% or better), (scan and save in a single pdf file)
– Proof of Proficiency in Portuguese for foreigners (according to CELPE-BRAS exam, considering use of 60% or better of the maximum mark), (scan and save in a single pdf file)
– Research Project (save in pdf file)
– Proof of approval of the Research Project by the Research Commission of the Department of Gynecology and Obstetrics (save in pdf file)
– Proof of the Brazil Platform regarding the submission of the Project to the Research Ethics Committee of the HCFMRP (save in pdf file)
– Published scientific article related to the master's degree for the Doctorate with previous masters in the Program (save in pdf file)

– Curriculum Vitae with vouchers (Click here)

Suggestions:

– To join the files in pdf we suggest to use the site https://smallpdf.com/merge-pdf
– The system allows the information to be saved to continue filling later.
– All information will be entirely the responsibility of the candidate, and can not be changed after the completion of the registration.

SELECTION OF CANDIDATES

Master

Curriculum Analysis
School History, Bibliographic Production (published works and work in congress), Scientific Initiation and long-term traineeships (specialization or medical residency).
Note from 0 to 10 – Weight 8 – Minimum mark 5

Arguement of the Curriculum and the Research Project
Curriculum evaluation / arguing will be carried out by CCP members. In the case of the project (summary presentation within a maximum of 10 minutes for evaluating bank), the scientific proposal, methodology and coherence will be evaluated, mainly the justification and objectives.
Note from 0 to 10 – Weight 2 – Minimum mark 5

Final grade
Average 5

PhD

Curriculum Analysis
School History, Bibliographic Production with emphasis on the previous experience of the master's degree (published works and work in congress), Scientific Initiation and long-term traineeships (specialization or medical residency).
Note from 0 to 10 – Weight 8 – Minimum mark 5

Arguement of the Curriculum and the Research Project
Curriculum evaluation / arguing will be carried out by CCP members. In the case of the project (presentation summarized in a maximum of 10 minutes for the evaluation bank) will be evaluated: scientific proposal, methodology and coherence, mainly justification, objectives and methodological design.
Note from 0 to 10 – Weight 2 – Minimum mark 5

Final grade
Average 5

DOCUMENTS FOR REGISTRATION


– Application for Registration
– 01 photo 3×4
– Term of registration